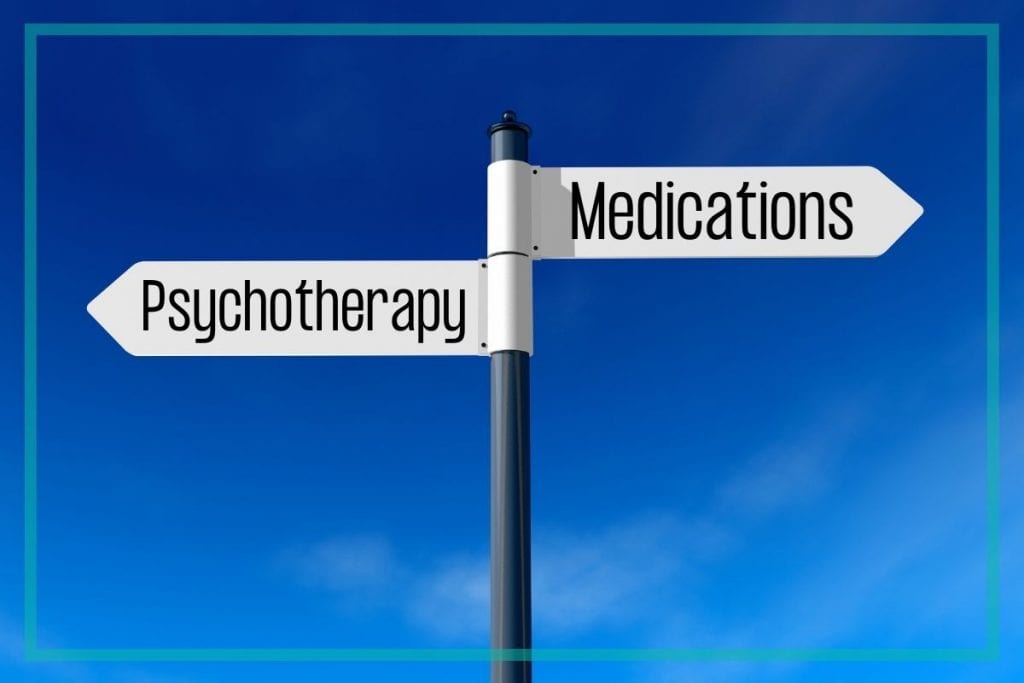 When considering options for treatment of anxiety or depression, some may wonder whether they should take medications or engage in psychotherapy to find relief. The answer to this question is complex and there are many components to consider. Here, we hope to highlight some of the issues that can arise as you think about what type of treatment plan will ultimately work best for you.
Psychotherapy v. Medications: What are my options?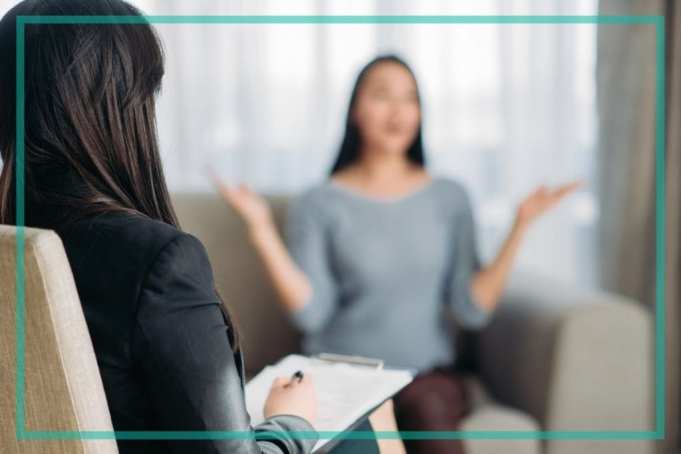 Psychotherapy Only
Psychotherapy can help people cope with anxiety and depression. Through therapy, you can learn long-term coping skills and address underlying psychological, emotional, and social sources of anxiety and depression, leading to lasting results.
Although psychotherapy can reduce the cost of care in the long run, it can be more costly and time consuming during the time you are receiving care compared to medication therapy. Moreover, it does not always produce immediate results and, alone, it may not be as effective for severe cases.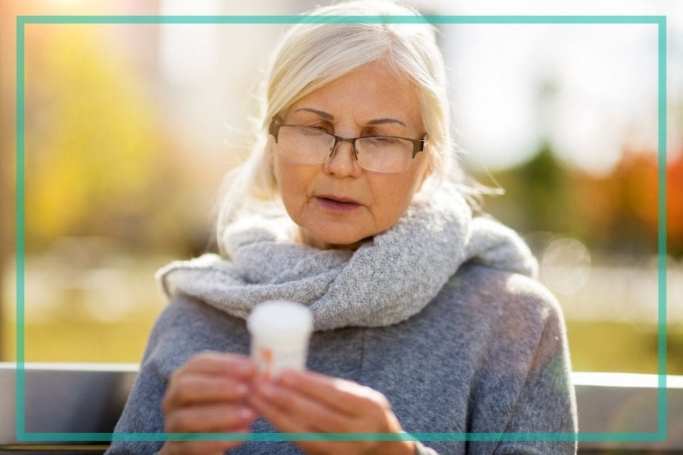 Medication Only
Medications can also help people cope with anxiety and depression. Some medications can work quickly to alleviate symptoms, while others can take several weeks to take effect. Taking certain medicines to manage symptoms can be less expensive and less of a time commitment compared to psychotherapy.
However, medications can also have unwanted side-effects that may affect adherence to treatment, and medications alone cannot address the underlying psychological, emotional, and social sources of symptoms. Moreover, some medications can only offer a short-term solution, can increase risk for dependence, or have no effect.
Combination of Psychotherapy & Medication:
For people suffering from severe symptoms of anxiety and depression, a combination of both medication and psychotherapy can be the most effective course of treatment. With the combined approach, medications can provide enough symptom relief to enable individuals to explore their many underlying sources of anxiety and depression and make the most of their psychotherapy experience.
Although this approach can have many benefits, there are also some disadvantages, including problems resources (e.g. time and money) needed to engage in both medication management and psychotherapy.
How do I get help?
It is important to remember that you do not have to choose either medication or psychotherapy—it is possible to choose both. Most providers are happy to help you explore all of your options to ensure that your treatment plan addresses your unique needs. Medications for anxiety and depression are prescribed by medical doctors, including psychiatrists or family doctors.
Psychotherapy services are provided by mental health professionals, including psychologists or counselors. While the process of finding the right course of treatment can be overwhelming, the reward of an effective treatment plan is well worth the journey.
Please see the links below for more information on courses of treatment:
https://www.apa.org/ptsd-guideline/patients-and-families/medication-or-therapy
https://www.nami.org/About-Mental-Illness/Treatmentshttps://namimi.org/mental-health-medications/embed#?secret=Xl8BeYR6fg