Dr. Sarah Tuberman-Green, Psy.D.
Licensed Clinical Psychologist in San Diego, CA
---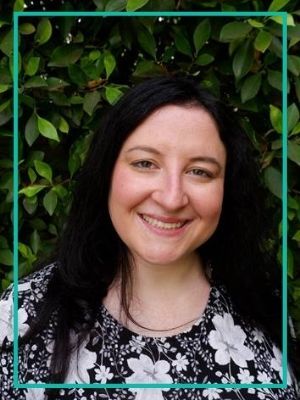 Licensed Psychologist (PSY32685).
Dr. Tuberman-Green is a licensed psychologist specializing in children, adolescents, and families impacted by developmental disorders (i.e., autism, intellectual disability), attention difficulties, learning differences, trauma, depression, and anxiety. She earned her Masters in Psychology from Pepperdine University in 2013 and her doctorate in clinical psychology (PsyD) from the California School of Professional Psychology, San Diego, in 2019.
During graduate school, Dr. Tuberman-Green worked with children and adolescents impacted by autism spectrum disorders, substance use, learning disabilities, depression, ADHD, bi-polar disorder, emotional instability, gender identity matters, and adjustment problems. She gained extensive training in individual, group, and family therapy in residential, intensive outpatient treatment centers, and school settings. Dr. Tuberman is also experienced in conducting comprehensive psycho-educational evaluations for suspected learning disabilities such as dyslexia, dysgraphia, and dyscalculia. She attends her patients' IEP meetings and assists parents in advocating for their children to obtain the academic support services necessary for them to overcome barriers to learning in school.
She completed her pre-doctoral internship at Connections Academy East (CAE) in Lake Forest, Illinois, where she provided individual, group, and family therapy to children, adolescents, and parents in a therapeutic day school setting. After earning her degree, Dr. Tuberman completed her post-doctoral fellowship in Echo Park, CA at Gateways Hospital & Mental Health Center, where she worked in an inpatient setting for adolescents in crisis and severe mental illness.
Specialties
Behavioral problems
Autism Spectrum Disorders
Attention Deficit Hyperactivity Disorder
Social difficulties
Family Conflict
Learning Disabilities
Depression
Anxiety
Social-emotional challenges
Sleep Problems
Academic Difficulty
Trauma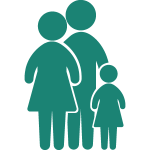 Child, Adolescent, and Family Therapy
Dr. Tuberman-Green offers individual child/adolescent therapy, family therapy, DBT for adolescents, and short-term solution-focused therapy.

Psychological / Psychoeducational Evaluations
Dr. Tuberman-Green also offers child/adolescent assessments for anxiety, depression, ADHD, Learning Disabilities, and more.
Consultation Services
Dr. Tuberman-Green also offers school and educational consultation, special education/IEP navigation support, and parent coaching/consultation.
Learn More
If you would like more information about our services or fees, please contact us by phone (619-554-0120), email (info@coronadopsych.com) or schedule an initial complimentary consultation.