Psychotherapist San Diego – Counseling & Therapy
---
What type of Psychotherapist is the best for you?
It can be difficult and overwhelming to decide what type of psychotherapy is the best fit for you and your unique experiences. Finding the right fit for you is important in discovering success in the therapeutic process. One strategy that can be useful is determining your needs and goals for therapy. To evaluate your needs or goals, ask yourself questions such as "Who will be in therapy? What symptoms am I experiencing? What kind of treatment am I seeking? and what resources are available to me?". Another valuable way to arrive at the "best fit" for you is to assess your potential therapists. When you are evaluating a potential therapist, look at their areas of expertise and how and when you can access their care. What many also find useful is to see what profile or website you connect with and booking an initial consultation to arrive at a final decision.
What are the Costs and Benefits of Psychotherapy?
---
Assessing the costs and benefits of psychotherapy is important when considering treatment. Depending on the therapist and client, the costs and benefits can look different and should be fully discussed before committing to a course of treatment. The primary costs of psychotherapy include time, money, and the willingness to be open, honest, and emotionally vulnerable with your provider. Psychotherapists with a higher level of education tend to have higher rates. In addition, it is important to be mindful that many practitioners assign tasks outside of the sessions. The benefits of psychotherapy can look different depending on the individual receiving treatment and the clinician that is working with you. Often, clients report symptom relief, solutions to different problems, improved interpersonal relations, and an overall sense of well-being and health as benefits from therapy. Click here for more information about our fees.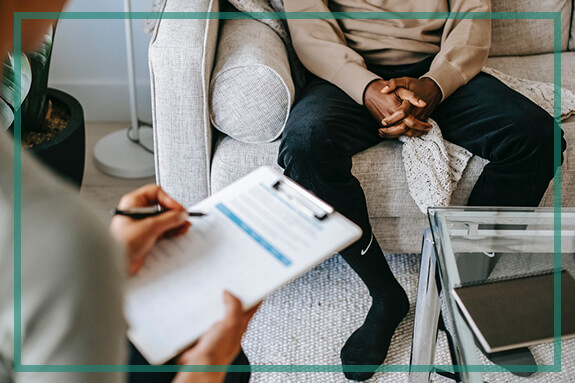 How to Get Started with Online Therapy in San Diego
---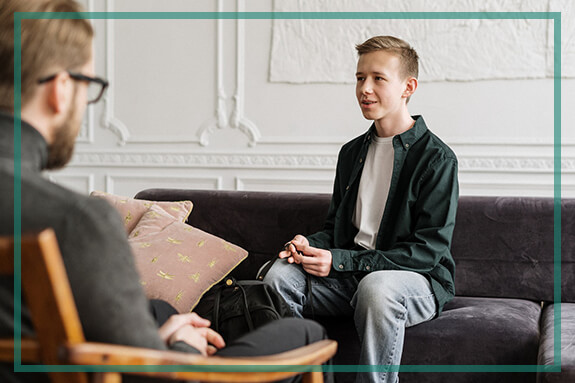 Online therapy can look and feel different in comparison to in-person treatment. There are many benefits to telehealth as well as downsides that we can be mindful of when partaking in telehealth. Specifically, telepsychology is a psychological service that can be more accessible and can be just as effective as in-person therapy when utilized appropriately. For those who have scheduling conflicts, travel frequently, or have other barriers to in-person care, telepsychology may be the right choice for you. This method allows for more flexibility around your schedule and can increase your commitment to treatment. However, your technological skills, your comfort in discussing sensitive topics remotely, and your ability to find a quiet and private space for a remote session are important to consider. Weighing the pros and cons to online therapy as it relates to your personal circumstances is crucial. Working with your therapist to discuss what would be the best option for you is key to having a successful therapeutic outcome. If you are seeking online therapy, searching for therapists with a background in telepsychology is realistic if you are considering it long-term. Click here for more information about our Telepsychology services.
How to find the best Psychotherapist for you.
---
Determining if a psychotherapist is the "best fit" for you can be a challenging task. It can be helpful to evaluate a potential therapist based on the following criteria: 1) their expertise, 2) their availability/accessibility, and 3) their interpersonal style.
By understanding a clinician's expertise, in terms of the populations they have worked with and types of treatment they provide, you may more clearly see who might be more likely to meet your specific needs.
Assessing a clinician's availability and accessibility may involve understanding where they are located, if telehealth is available, if insurance is accepted, and their fees for their services.
Psychotherapy is a personal experience, and so, assessing interpersonal style is an important part of choosing a therapist. Being able to be open and honest with your therapist is an integral part of a successful therapeutic process..
It is common to talk to several potential therapists before deciding to begin a course of treatment. For more information about how our clinicians may be the "best fit" for you–please feel free to contact us or schedule an initial consultation.
Frequently Asked Questions
---
What is psychotherapy?
Psychotherapy, also known as "talk therapy," is a process by which a broad range of psychological problems and emotional distress can be treated. In psychotherapy, a trained mental health professional works with an individual, couple, or family, to apply evidence-based techniques to help clients work through their problems, relieve symptoms, and improve overall quality of life and well-being.
How can psychotherapy help me?
Studies have found that most people who engage in psychotherapy benefit from the treatment. In order for therapy to be most successful, however, it is important that the therapist and client have a trusting relationship and agree on the goals and tasks for treatment. It is important to note that not all mental health professionals are the "best fit" for all clients. There are a wide variety of treatment modalities and areas of expertise to treat a wide range of psychological and emotional problems—making the initial assessment and treatment plan an important first step in any course of psychotherapy. With the right "fit" between the you and your provider, psychotherapy can be successful in alleviating a wide range of psychological problems and emotional distress and give you new skills to cope with challenges that may arise in the future.
How much does therapy cost?
Coronado Psych does not currently take any insurance. We do, however, provide monthly superbills that include service dates and billing and diagnostic codes that can be submitted by clients to their insurance companies for potential reimbursement.
Our session fee is $250 for psychotherapy appointments, except for the initial intake session, which is $280.
Payments can be made by cash, check, or credit card; and they are due at the beginning of each psychotherapy session.
Please note that we charge a $250 fee for late cancellations (within 24 hours of session time) and no shows.
How does telepsychology work?
Telepsychology is a great way for individuals to access psychological services, especially when there are logistical challenges that get in the way of attending regular office visits. At Coronado Psych, we offer secure telephone and encrypted video-conference psychotherapy sessions. Because telepsychology may not be appropriate for everyone, all individuals interested in this service work collaboratively with their providers to assess the appropriateness of this service to address each client's needs and goals for psychotherapy.
How do I get started?
A course of treatment at Coronado Psych begins with a comprehensive psychological assessment, followed by an evidence-based treatment plan tailored to each client's needs. Our psychologists have extensive training in several different evidence-based treatment modalities and work collaboratively with each client to develop treatment plans that fit each client's needs and goals for psychotherapy. To get started, simply call or email us to schedule your initial assessment.
---
Book A Free Initial Consultation
If you would like more information about our services or fees, please contact us by phone (619-554-0120), email (info@coronadopsych.com) or schedule an initial complimentary consultation.