Dr. Tumini Sekibo-Kaliku.
Licensed Clinical Psychologist in San Diego, CA
---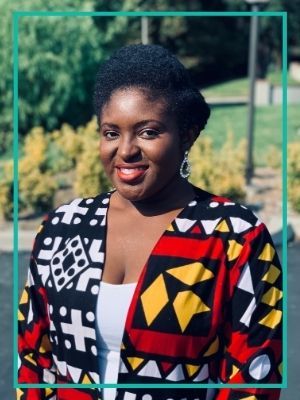 Licensed Clinical Psychologist (PSY32843)
Dr. Sekibo is a licensed psychologist who completed her doctorate degree in clinical psychology at California Lutheran University in Thousand Oaks. Fueled by her belief that there is more that binds us than divides us, her research interest has been focused on the cultural aspects of love and marriage. She has also received extensive clinical training in caring for diverse families in community mental health settings, such as the California Lutheran University Community Counseling Center and Vista del Mar Child and Family Services.
Dr. Sekibo has several years of experience in providing therapy services to adults and families facing various challenges such as specific or general anxiety, traumatic stress, panic and eating disorders, disruptive behaviors, interpersonal conflicts, and so much more. She especially enjoys coaching parents and caregivers in addressing issues with family relations, including providing support for parenting-related anxieties, behavioral strategies, and interpersonal or attachment dynamics. She is well versed in mindfulness-based interventions, which she uses to encourage interpersonal and personal growth in the parenting arena.
She joins the team with a specialty in parent-focused family support strategies. This is a fancy way of saying she likes to work with parents who are interested in doing better for their families. Using an analytical problem-solving approach, her parent intervention style focuses on an ecologically valid strategy that leads you to Evaluate your parenting style and challenges; Explore your current parenting strengths; and Supports your specific growth needs while Tracking and maintaining positive change.
Within this framework, she provides bespoke solutions for each family's unique developmental needs.
She looks forward to joining your parenting village, as a guide in your journey toward conscious parenting.
Specialties
General Anxiety
Traumatic Stress
Panic and Eating Disorders
Interpersonal Conflicts
Family Relations
Parenting-related Anxiety
Learn More
If you would like more information about our services or fees, please contact us by phone (619-554-0120), email (info@coronadopsych.com) or schedule an initial complimentary consultation.