Dr. William Taboas, Ph.D.
Licensed Clinical Psychologist in San Diego, CA
---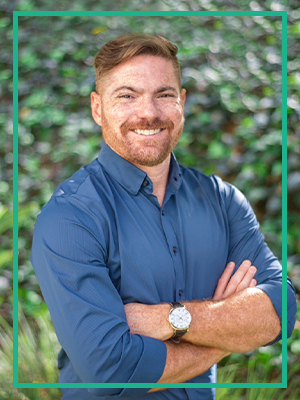 Licensed Psychologist (PSY32182)
Dr. William Taboas is a licensed clinical psychologist providing individual psychotherapy to older adolescents and adults of all ages (18+) in the areas of anxiety and mood disorders.
Dr. Taboas is a Puerto Rico native, where he started his psychology undergraduate career path at the University of Puerto Rico and moved to New York City to earn his masters at Teachers College at Columbia University. He later earned his doctorate in 2017 from Fordham University and completed his pre-doctoral internship at Westchester Jewish Community Services in Hartsdale, NY. In addition to currently seeing clients, he is also a post-doctoral research fellow at the Center for Understanding and Treating Anxiety at San Diego State University, where he studies neurophysiological markers for anxiety, depression, and related disorders.
Dr. Taboas has received extensive training in Cognitive-Behavioral Therapy (CBT) to treat several conditions, including Generalized Anxiety Disorder (GAD), Social Anxiety, Specific Phobias, Panic Disorder, Major Depressive Disorder (MDD), and trauma. Throughout his doctoral and postdoctoral training, Dr. Taboas has also conducted clinical treatments and research for Obsessive-Compulsive Disorder (OCD), specifically using Exposure and Response Prevention (ERP/ExRP) and drawing from the latest research to enhance ERP.
While in NYC, Dr. Taboas also trained in Rational Emotive-Behavior Therapy (REBT), Acceptance and Commitment Therapy (ACT), Dialectical Behavior Therapy (DBT), and mindfulness-based CBT to address different variations of anxiety, anger, stress, and depression. Dr. Taboas is keenly aware that these emotions manifest themselves very differently between people. Some suffer from chronic worry, while others may become irritable, procrastinate, feel overwhelmed, or are lonely. Recognizing that there are no one-size fits all approaches, Dr. Taboas integrates these evidence-based treatments to tailor and personalize the right interventions for the client's unique history and needs while capitalizing on strengths and providing a non-judgmental environment to maximize treatment effectiveness.
In therapy, Dr. Taboas describes his style as encouraging and empathic, meeting a client where they are to emphasize their inner wisdom, incite courage, and develop the self-efficacy to overcome core fears to make changes that will bring happiness and fulfillment. Dr. Taboas has worked with clients from diverse cultural backgrounds and identities. He is also fluent in providing therapy in Spanish.
Dr. Taboas has published several scientific articles in peer-reviewed journals and has presented at national conferences, including the Association for Behavioral and Cognitive Therapies (ABCT), the Anxiety and Depression Association of America (ADAA), and the International Obsessive-Compulsive Disorder Foundation (IOCDF) and local organizations such as OCD SoCal.
Dr. Taboas is thrilled to be part of the Coronado Psych team and is happy to say that teletherapy and evidence-based treatments work, both from experience and research!
VIDEO: Fireside Chat with Dr. William Taboas
Learn More
If you would like more information about our services or fees, please contact us by phone (619-554-0120), email (info@coronadopsych.com) or schedule an initial complimentary consultation.