Dr. Rika Tanaka, Ph.D.
Licensed Clinical Psychologist in San Diego, CA
---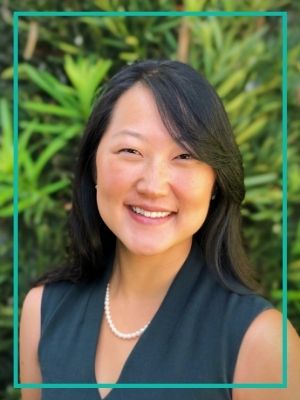 Founder
Licensed Clinical Psychologist (PSY30925)
After earning her undergraduate degree from Barnard College, Columbia University, Dr. Tanaka worked as a research assistant in the Department of Psychiatry and Behavioral Sciences at Memorial Sloan-Kettering Cancer Center, where she solidified her commitment to excellence in both research and clinical care. She began her graduate training in Clinical Psychology at Arizona State University in 2010, and began providing psychological services to a wide variety of clients in 2011. Dr. Tanaka earned her Ph.D. in Clinical Psychology from Arizona State University in 2015, following a year-long clinical internship at SUNY Upstate Medical University in Syracuse, NY.
Dr. Tanaka then completed her post-doctoral fellowship in the Behavioral Cardiology Research Unit at Toronto General Hospital (TGH), in Toronto, Canada. Following her fellowship, Dr. Tanaka stayed at TGH, where she continued to conduct research in the Behavioral Cardiology Research Unit and became Co-Director of Clinical Services at the Cardiovascular Health Psychology Clinic. As Co-Director, she oversaw all in-person and remote psychotherapy services and was also responsible for the development of evidence-based clinical content for a web-based preventive cardiology intervention. While in Toronto, Dr. Tanaka was also a psychological associate at a private practice, which provided high quality clinical and health psychology services to clients from all over the greater Toronto area.
Having dedicated the majority of the last decade developing and providing evidence-based, culturally sensitive, and accessible psychological services to clients in both the U.S. and Canada, Dr. Tanaka is excited to continue to share her knowledge and skills with her clients and community here in San Diego. As such, Dr. Tanaka currently serves as the President-Elect of the Board of Directors of the San Diego Psychological Association and is also on the Programs Committee of Safe Harbor Coronado.
Currently, Dr. Tanaka is available to work with all adults (18+) struggling with anxiety, depression, grief, stress, life transitions, health behavior changes, health-related psychological distress, and more.
Check Out Dr. Tanaka's Column in the Coronado Eagle
Specialties
Anxiety / Stress
Depression
Grief/Bereavement
Anger Management
Life transitions
Health Behavior Change
Health-Related Distress
Caregiver Burnout
Relationship Stress
Insomnia/Sleep Issues
Childhood Trauma
Social Skills for Adults
Individual Therapy
Dr. Tanaka provides individual therapy and counseling services to young adults (18+), adults, and seniors (65+). She helps clients like you regain a sense of confidence and joy through tailored interventions designed specifically to meet your needs and goals.

Health Psychology
Dr. Tanaka is passionate about ensuring that you are emotionally supported as you manage your physical health. Her specialized background in health psychology makes sure you don't have to go at it alone, as you manage your illness/physical well-being.

Telepsychology
Dr. Tanaka is dedicating to making sure you can get the care you want when and where you need it. Online therapy can be just as effective as in-person therapy and allows you to access care at your convenience!
Learn More
If you would like more information about our services or fees, please contact us by phone (619-554-0120), email (info@coronadopsych.com) or schedule an initial complimentary consultation.