Dr. Ryan Halquist, Psy.D.
Licensed Clinical Psychologist in San Diego, CA
---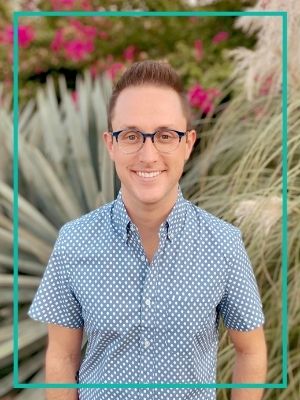 Licensed Psychologist (PSY27221)
Dr. Halquist started his professional journey in becoming a clinical psychologist after graduating from the University of California Santa Cruz (UCSC) in 2004. Shortly after, he felt compelled to learn more about how to specifically support others in their life journey, wanting to provide individuals a safe and compassionate space to explore challenges they faced. He began his graduate training at Santa Clara University (SCU) in 2005, where he earned his masters degree in counseling psychology, with an emphasis in marriage and family therapy. He continued his studies in 2008 by enrolling in the doctoral program at the California Institute of Integral Studies in San Francisco. He earned his Psy.D. in Clinical Psychology from CIIS in 2012.
Dr. Halquist has worked within a multitude of settings, offering a wide range of exposure to unique populations and specialties. He worked and trained within the Kaiser Permanente Hospital system from 2011-2015, in both Walnut Creek and Vallejo, CA. It was here that he received extensive training in substance abuse counselling, working in the chemical dependency recovery programs there. In addition, he has developed a passion in supporting LGBTQ+ individuals and feels very much connected and empowered in supporting these individuals. He opened his own practice in San Francisco in 2016, with the primary goal of giving back to the LGBTQ+ communities. In addition, he was fortunate in being offered a position within the Counseling and Psychological Services (CAPS) department at the University of San Francisco in 2016, where he provided ongoing psychotherapy to a diverse campus of students.
Dr. Halquist uses a collaborative, eclectic approach with patients to help facilitate & foster a safe environment. This comfortable space allows the patient to identify and target various barriers in their life. From depression to anxiety, relationship conflicts, life transitions, LGBTQ specific matters, substance abuse issues, or family of origin concerns, the area of focus meets the patient where they feel most agreeable. Once identified, you will work together in developing specific goals, outlining tools & techniques to help overcome these challenges along the way. Although his treatment modality is based primarily within evidenced based cognitive-behavioral therapy (CBT), Dr. Halquist is flexible in his approach. His other styles include solution focused therapy, humanistic and client centered therapy, mindfulness, interpersonal and familial exploration, and harm reduction. His primary motivation is providing relief & comfort to individuals who find themselves continually struggling in their lives.
Dr. Halquist is excited to join the team at Coronado Psych and hopes to offer guidance and support to all individuals he sees. He is currently available to work with adults (18+).
VIDEO: Fireside Chat with Dr. Ryan Halquist
Specialties
LGBTQ+ Life Experiences
Gender Identity
Gender Expression
Sexual Identity
Self-Acceptance
Self-Worth
Relationship Challenges
Open or Polyamorous Relationships
Sexual Relationships
Major Depression
Anxiety Disorders
Trauma History
Substance Abuse/Use
Codependency
Abstinence vs. Harm Reduction
Family & Interpersonal Issues
Childhood Trauma
Personal Development
Substance Abuse Counseling
Dr. Halquist is an expert in substance abuse counselling and offers evidence-based support to clients struggling with substance abuse and dependency and is skillful in supporting clients interested in either abstinence or harm reduction strategies.

LGBTQ+ Support
Dr. Halquist is passionate about supporting LGBTQ+ clients and has had extensive training and experience in providing effective services that are sensitive to the unique needs and concerns of this community, including gender identity; gender expression; sexual identity; self-acceptance and self-worth.

Individual Therapy
Dr. Halquist also offers compassionate and customized individual psychotherapy services for adults struggling with depression, anxiety, trauma, and relationship difficulties, including open or polyamorous relationships; sexual relationships.
Learn More
If you would like more information about our services or fees, please contact us by phone (619-554-0120), email (info@coronadopsych.com) or schedule an initial complimentary consultation.